About Norland International
Why Norland
You need reliable equipment for your water production and bottled water packaging, as well as a knowledgeable team to support you and your investment. Norland International offers complete water equipment solutions and unwavering customer support for the life of your equipment.
Our tenured sales team will help you determine your water packaging needs and work through everything you need to start or expand your bottled water business. Our engineers will work with you to determine any customization to best fit your needs and your space. We guide you through the entire process with layout and engineering services from degreed engineers, start-up, and training and support from our experienced customer service team. Let us handle your equipment solution so that you can focus on your business.
Mission
Norland International will drive cutting-edge innovations and industry-leading service to ensure bottled water industry entrepreneurs can maximize their opportunities to succeed.
History
Norland International is located in Lincoln Nebraska. For nearly 30 years, Norland has meticulously established a reputation as the global leading water equipment manufacturer. Norland specializes in bottled water equipment, components, and support services worldwide. Norland encompasses our commitment to ever-changing markets and to providing complete beverage filling equipment solutions. Norland's campus consists of 140,000 square feet of facilities dedicated to fabrication, production, warehouse, and a support staff of 135 employees. 
Call our team at 402-441-3737 or simply request a quote for more information.
Diverse Products
Changing markets requires innovative products. With the help of our loyal customers, Norland has evolved its offerings to serve a wide range of markets, including the industries of Craft Beer, Craft Spirits, Kombucha, Cider, Cold Brew Coffee, Seltzer, Infused Beverages, Craft Soda, and Wine.
Complete Source
Norland is your one-stop source for turnkey solutions, as well as your expansion needs. Your investment will bring you value for the life of your equipment. We care about your business, and our experienced customer service team and extensive parts warehouse ensure you can focus on your craft.
Customer Driven
You ask. We deliver. Norland employs 135 Nebraskans, including degreed engineers, to develop your unique needs. Our team is committed to customizing equipment to fit your style and space, and offers top-notch innovation at a fair price. Your craft is our passion.
Quality & Value
You have a lot of options when it comes to beverage equipment. Norland offers our customers excellent quality and value in our equipment and in our service. We are committed to our community, our employees, and our customers. And, you won't find a nicer crew than your team at Norland International.
Our Core Values
Adaptability
We form long-standing relationships and ensure the success of our customers, employees, and community through our ability to adapt to their ever-changing needs.
Dedication
We are wholly committed to making a positive impact on the lives of our customers, employees, and community.
Do The Right Thing
We make decisions and foster relationships based on the principles of openness, honesty, integrity, courage, respect, and balance.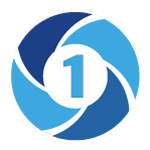 Reliability
We hold ourselves to the highest standards in consistency and honesty with our customers, employees, and community.
Respectfulness
We conduct ourselves in a manner which is inclusive, empathetic, and with an unrelenting sense of responsibility toward our customers, employees, and community.