Water Treatment & Water Purification
By utilizing water treatment and purification equipment, water can be purified to ensure it is safe for human consumption and protect public health. Norland is known for its distilled water equipment, water purification systems, ozone systems, and commercial water filtration systems.
Regardless of the water source, Norland International has a water treatment solution sure to remove unwanted contaminants from your water supply. Whether you're looking for water distilling equipment, a water filtration system, water purifying systems, ozone water treatment, or a reverse osmosis system, you've come to the right place. Our water distillers for sale range in size from 800 gallons per day to 6,000. Check out all Norland has to offer with our water treatment and purification solutions below.
Explore Water Treatment & Purification Options
Vapor Compression Distillers
Minimal Maintenance
Submerged tube and shell heat exchanger
Quick and easy servicing
Removable doors and exterior plates for easy access
Pyrex sight glass
Dependable Water Purification Machine
Sturdy one-piece aluminum rotor
PLC and Solid State Controls
TDS detection
Portable and compact
Learn More About Water Distillers
Reverse Osmosis Systems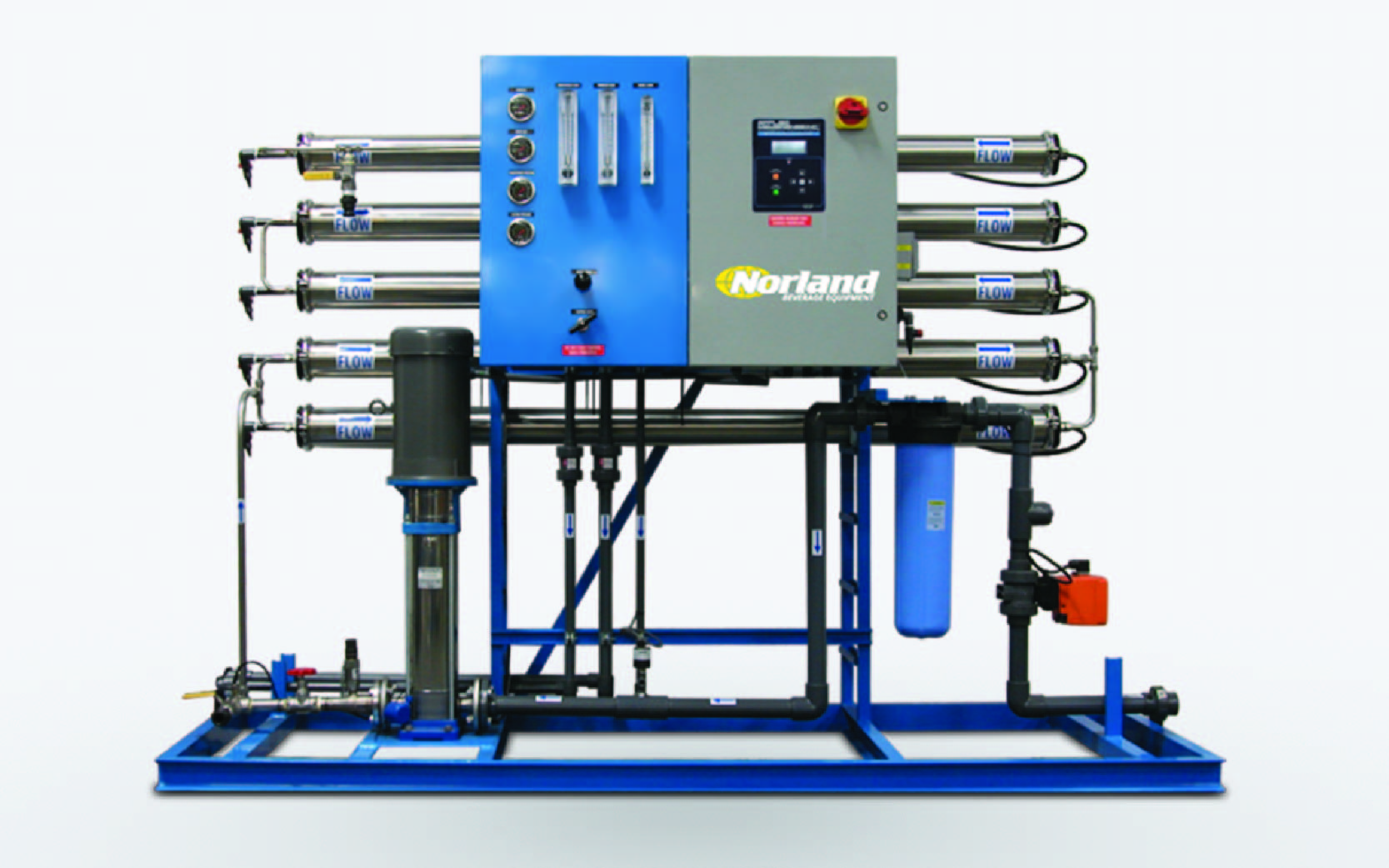 High-Efficiency
Standard systems produce 3,500-9,000 GPD
Custom large sizes
Variety of industries
Additional Add-ons Available
Special pre-treatment
UV Water Treatment Systems
Ultra-filters
Specialized units
Spring/Well Water Treatment Systems
Purification
Treat 15-90 GPM
Treats various water qualities
Uniquely removes contaminants using water filtration, ultra-fine filters, and UV treatment.
Unique Design
Mutlimedia Filter removes particulates to 20 microns
Sand/Spin Filter removes particulates to 100 microns
Absolute Cartridge Filter removes particulates and cysts to 1 micron
UV System reduces viruses and bacteria
DGD Filter removes particulates to 1 micron nominal
Ozone Water Treatment
Norland Ozone Systems are complete frame-mounted modules explicitly designed for high-quality bottled water operations and can produce enough ozone to treat up to 90 gallons per minute (larger systems available upon request). We design these compact ozone water treatment systems to keep residual ozone levels from 0.1- 0.4 ppm (parts per million).
Other Water Treatment
Water Storage Tanks
Norland storage tanks range from 550 – 4,400 gallons, are made from food-grade polyethylene, and are complete with 0.2-micron air filters and carbon ozone outgas filters. 304 stainless steel tanks are also available for mixing and carbonation purposes.
Carbon Filters
Norland can adequately size and supply unique Catalytic Carbon Media for chlorine, particles such as sediment, volatile organic compounds (VOCs), taste, and odor, along with many other waterborne contaminants.
Media Filters
Norland can adequately size and supply other media types to help reduce or eliminate other contaminants such as Iron manganese and Hydrogen Sulfide. We sie our Media filters to remove particulate matter down to 5 – 10 microns using Granular Zeolite Filter Media.
UV Water Treatment
These stainless steel systems utilize UV radiation with no chemical residue or side effects.
Water Softener
Norland can adequately size and supply standard single or dual Tank Softener Systems depending upon final requirements. We use dual-tank automatic alternating softener systems to provide a continuous supply of soft water to distilled or RO water treatment systems.